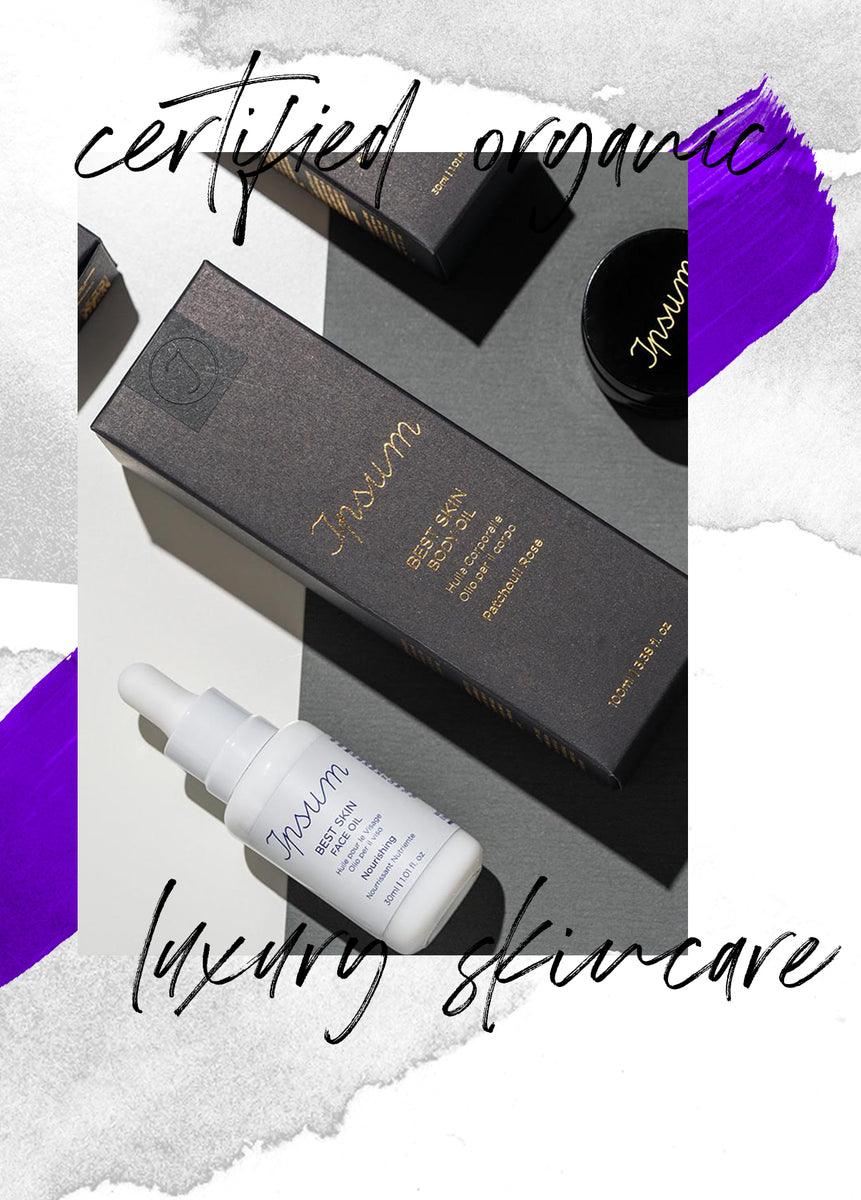 Created and bottled in Byron Bay, Australia, Ipsum uses only sustainably-sourced certified organic oils made from plants grown in their natural habitat.
Ipsum face and body products are blended and bottled under strict COSMOS regulations to preserve the integrity of the environment and the products. Always cruelty-free.
Shop The Collection
What's the first thing you read each morning?
The Guardian newspaper headlines and then my Instagram feed.The Guardian is a UK newspaper but they launched an Australian edition in 2013. It unwavers in quality coverage of important events happening in the world and in Australia and the investigative reporting of environmental issues is unmatched. My Instagram feed is a lovely mix of travel, nature, food, design -plus friends, beauty brands and friends with beauty brands and I love to see what images they have captured to inform and inspire.
Best beauty secret?
A holiday! A change of culture along with relaxation, a daily swim and the all-important Vitamin-D-dose of sunshine is the best beauty pick-me-up. Holidays are when I can really take my time with beauty rituals and it takes a lot to beat the feeling of silky, nurturing body oil smoothed into skin after a day at the beach.
Guilty pleasure?
Just one?!Assam Superb or Earl Grey tea from Fortnum&Mason (my old UK habits die hard!) It's the absolute best. I drink a glass of red wine every evening –for the antioxidant benefits of course –and a few squares of dark chocolate after dinner for the same reason!
Trend/fad past or present you wish never existed
Fur manicures. Nothing about this is right.
What would the name of your debut album be?
Leave the Zest to Me. I tend to err on the eternally optimistic and cheerful side of life!
Favorite tv series of all time?
The Saint starring Roger Moore and his strong and beautiful female lead characters.The locations, the cars, the glamour and intrigue! I watch these vintage episodes for the styling and fashion.For the same reason I also love Herges Adventures of TinTin. Clearly I'm stuck in a romantic, glamorous time warp.
What celebrity would play the role of you in the story of your life?
It sounds self-aggrandizing but I would choose Jean Seberg. She is the same height, same physique and has the same air of innocence belying a rebellious, slightly naughty nature! I absolutely love her –especially in one of my all-time favourite films Bonjour Tristesse.I also love Alicia Vikander.
What famous person would you most like to have a cup of coffee with?
Damon Albarn. I am a huge fan and I love his creativity and his music in Blur, Gorillaz and The Good, the Bad and the Queen -he is a master producer and collaborator. However it is his integrity, knowledge and passion for global environmentalism that would ensure we might need a bottomless coffee cup!
Favorite hero product in your line and why?
Tricky!I f I have to choose one favourite it would have to be Ipsum Best Skin Enriching Face Oil. This was actually the first product I created and I wanted it to be a multi-performanceface oil,so I included plant-derived CoQ10 to offer collagen-boosting benefits and also Australian Kakadu Plum -which is a supercharged antioxidant and the richest natural source of Vitamin C in the world –to help neutralise skin-damaging free radicals, reduce pigmentation and rejuvenate skin to healthy radiance –your best skin! All the products in the range have aromatherapy benefits too and the light, natural scent of neroli, ylang ylang and rosewood makes the Enriching Face Oil a thoroughly uplifting experience for the skin, the mind and the soul.