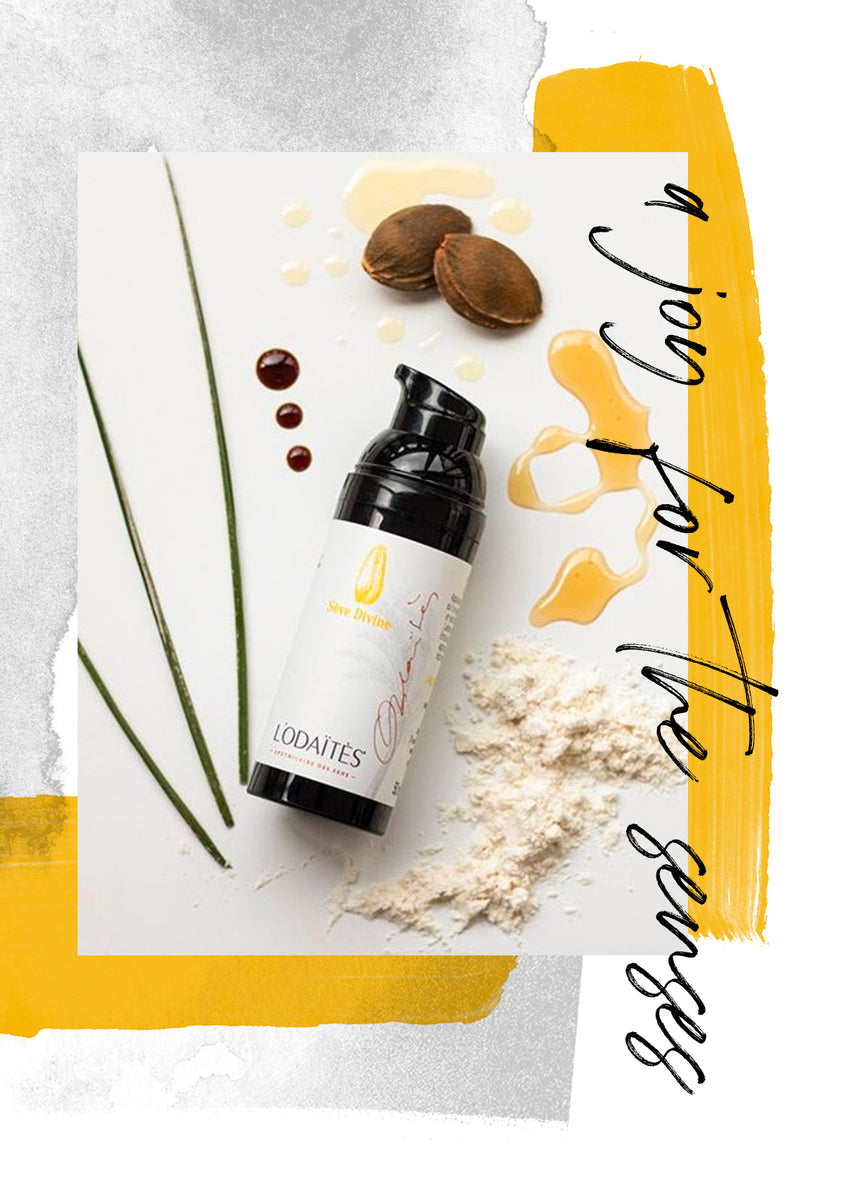 L'Odaites was born from the desire of 3 sisters wanting to share their proven skincare regime - passed down by generations of women using powerful, yet simple, plant ingredients.  The skincare originates from time-tested and pure ingredients and methods.  Using the finest essences, L'Odaites offers clinically proven skincare, and a joy for the senses.
Shop The Collection
What's the first thing you read each morning?
A paragraph from the book "cinq méditations sur la beauté » - the way of beauty - by the French author François Cheng. It gives me serenity and energy for a hard working days
Best beauty secret?
The joie de vivre

Guilty pleasure?
A good red wine and some exquisite "Tarralli", a savory italian biscuit coming from Puglia region

Trend/fad past or present you wish never existed
blue, purple or black lipstick makes the face sad, hard and unfeminine

Favorite movie of all time?
I love italian films, they are generally full of emotion, one of my best film is "Cinema Paradiso"

What celebrity would play the role of you in the story of your life?
Meryl Streep

What famous person would you most like to have a cup of coffee with?
Plato

Favorite season of the year, and why?
Summer because you're immersed in and with nature, I love sunrise in the summer with its quietness and soft light, it's an unforgettable moment that nourishes my mind all day long

Favorite hero product in your line and why?
My radiance mask plumps, energizes and smoothes your skin instantly. You look like you have just come right back from holidays! It's highly concentrated in virgin date sap (the second ingredient in the INCI list) which is our rare and unique star 360° active ingredient! It energizes the skin and boosts your cellular metabolism. It fills your lines. It acts against cellular aging. It refines skin texture and tightens your pores.
It has a unique texture. Just 2 minutes after applying it, it becomes colorless and you can't see it on your face any more that's why it's very easy to use. It can be applied during any activity (breakfast, jogging, gym, shopping, etc.). You can also apply it at night in a thin layer to boost skin regeneration or in the morning to erase the marks and effects of a short night.
Excellent as a 7 day shock treatment for dull skin. Placed in refrigerator during summer, it's very effective in tightening pores.
Estheticians love its supple texture that offers different routines. The simplest way to use it is to apply a medium layer to wet skin for at least 10 minutes, massage with water, rinse and apply your daily cream. However, if you have a little more time, don't rinse after the first 10 minutes and leave it for ten minutes more then massage your face to reactivate the mask and leave it for another ten minutes again. At the end of this half one hour, you can rinse off and put on you daily cream. You'll immediately enjoy your plumped-up skin.
It's a unique booster to your cellular metabolism that makes young or aging skin glow, clean and plumped up